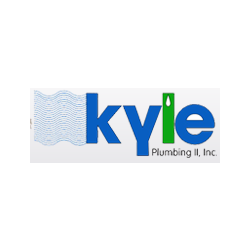 Plumber - Sign-On Bonus!
Sorry, this job has expired.
Deerfield Beach, FL
The Service Plumber for Kyle Plumbing II, Inc. is responsible for conducting himself/herself in a courteous, respectful and professional manner when responding to customer calls.

This individual has the plumbing knowledge and experience necessary to perform the required job tasks and duties.

$1500 Sign On Bonus!!!
High School Degree or Equivalent.

3+ years of plumbing experience.

Must have valid Florida Driver's License with a good driving record.

Must have a general knowledge of the local plumbing codes & plumbing products.

Must have the ability to multi-task.

Must have good time management skills.
Responsible for providing quality work consistent with the requirements of the company and assures that all work orders are completed per the customer's specifications & requirements.

Responsible for performing tasks effectively, efficiently and timely.

Accountable for performing accurately with a minimum of errors.

Responsible for performing all duties independently with minimal direction and supervision.

Responsible to properly price labor & materials according to Company Policy.

Responsible for explaining to the customer the work required & complete the job appropriately.

Responsible to meet or exceed daily billable hour targets

Demonstrates good judgment when examining & resolving problems on Service Calls & is to tactfully handle difficult situations.

Responsible to have the knowledge necessary to perform the job tasks.

Required to work on-call after hours, weekends, & holidays on a rotation basis.

Actively conducts self in a professional manner when representing Kyle Plumbing and/or when using a company vehicle.

DFWP/EOE
17556